Butterfly Connections
Supplier of Butterflies, Moths, Livestock, Deadstock, Butterfly Tours, Educational Material.
Live Butterfly Releases for Weddings and Funerals
35 Elmore Avenue
Lee-on-the-Solent
Hants
PO13 9EP
Land Line: 02392 553322
Mobile: 07787 983176
E-mail: butterflyconnections@hotmail.co.uk
nigelsouth@btinternet.com
Butterflies:
We supply large colourful butterflies for Weddings and Funerals. The Butterflies we offer are mainly the very large Monarch Butterflies approx 4-5 inch wingspan, then the large Purple Emperor type butterflies approx. 3-4 inch wingspan. We can also supply medium sized butterflies like the Red Admirals, Painted Ladies, Peacocks, Tortoiseshells and small and Large White butterflies approx. 2-2½ inch wingspan.
Some Butterflies are available most of the year and some are seasonal.  Availability from 1st March – 31st October. Sometimes, also on mild winter days.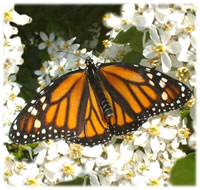 Monarch Butterfly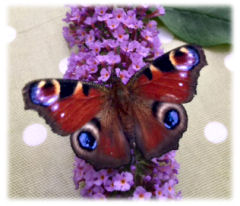 Peacock Butterfly
The ones we recommend and find best are the British Monarchs butterflies (A Rare British Migrant Butterfly), these are far superior to any other type of Butterfly because of their size, colour and the way they glide and float around your guests. 
Peacocks and Mourning Cloaks (Camberwell Beauty) are our most popular butterflies and are ideal for releases anytime of the year, especially in the winter months as they are hibernating butterflies.
Then the next best ones are the Purple Emperors, as they have a slow gliding/flapping flight and when released  they tend to hang around and settle on flowers or anything brightly coloured so people can photograph them if required. Watching these ones in flight is an eye to be hold and a truly amazing experience.


There are others types of butterflies which are also very attractive and may suit you better depending on what colours you prefer. These include Painted Ladies, Red Admirals (both of these are common migrant butterflies), British Butterflies: Tortoiseshell butterflies also very colourful, but these three butterflies are considerably smaller, and have a strong powerful, rapid flight and tend to go like the wind and can sometimes be difficult to observe when released.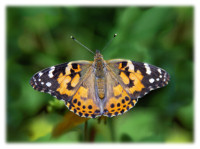 Painted Lady Butterfly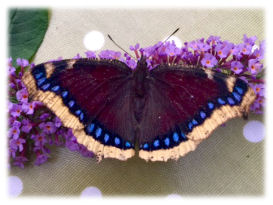 Mourning Cloak
(Camberwell Beauty)
Mourning Cloaks have a slow gliding/flapping flight. When released they tend to settle on flowers or anything brightly coloured, making them easy to photograph. Also known as the Camberwell Beauty.
Very popular for Funeral Releases, but only available in the Summer Months.
Please note: We do our best to meet your requirements if they are in season but cannot always guarantee a certain type of Butterfly. Sometimes we might send you a mixture of different types or sometimes different ones to the ones you asked for.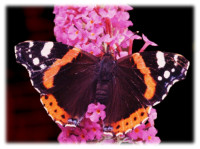 Red Admiral Butterfly

Prices

MIXTURE OF MEDIUM-SIZE BUTTERFLIES



Medium-Size Butterflies (Mixture)

" " " "


LARGE BUTTERFLIES



Monarchs or Mourning Cloaks

Please note: If you have the Monarch Butterflies you will not need as many as the other Butterflies to make a nice show.
Included in the price of the Butterflies: A Single Release Box which is a colourful, Butterfly decorated Box  with a lift up lid and netting to view the Butterflies, feeding pads also included and a simple Instruction sheet to explain how best to release the Butterflies.
Individual boxes 50p. each
Butterfly Release Cages: 
See-through black netted cage, with a hard base on which to stand the flowers and a side zip to release the butterflies.
£35.00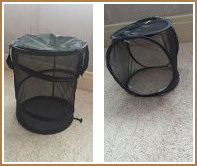 Shipping:
Special Delivery Postage and packing extra. £15.00 for before 1.00pm. More for early deliveries before 9.00am which is £30.00 and Saturday deliveries add £3.00 more. This may change if the Post Office put up their charges again!
Please enquire about postal charges for large orders in individual boxes.
Overseas to Europe:  These would be sent by courier which takes 1-2 days and this service would cost £50.00- £60.00, maybe a little more depending on the size of the order and parcel.

Payment:
Payment can be made by:
Bank Transfer: Please contact us for details.
PayPal, please add 4.5%  and send to this e-mail: butterflyconnections@hotmail.co.uk 
Cheque drawn on a English Bank, made payable to N South, to the above address.
Payment can also be made by Credit card (please add 3% card charge), Debit card or Western Union.
For Weddings: A deposit of £50.00 is required to secure a booking. The balance is due 6 weeks before your wedding date.
Terms and conditions apply.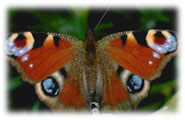 Peacock Butterfly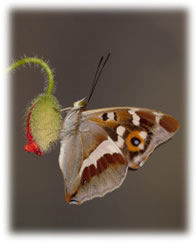 Purple Emperor Butterfly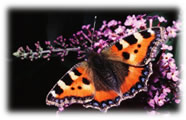 Small Tortoiseshell Butterfly
---
Nigel South
35 Elmore Avenue, Lee-on-the-Solent, Hampshire, PO13 9EP, England

Mobile: +44 (0)7787 983176
Landline:+44 (0)2392 553322